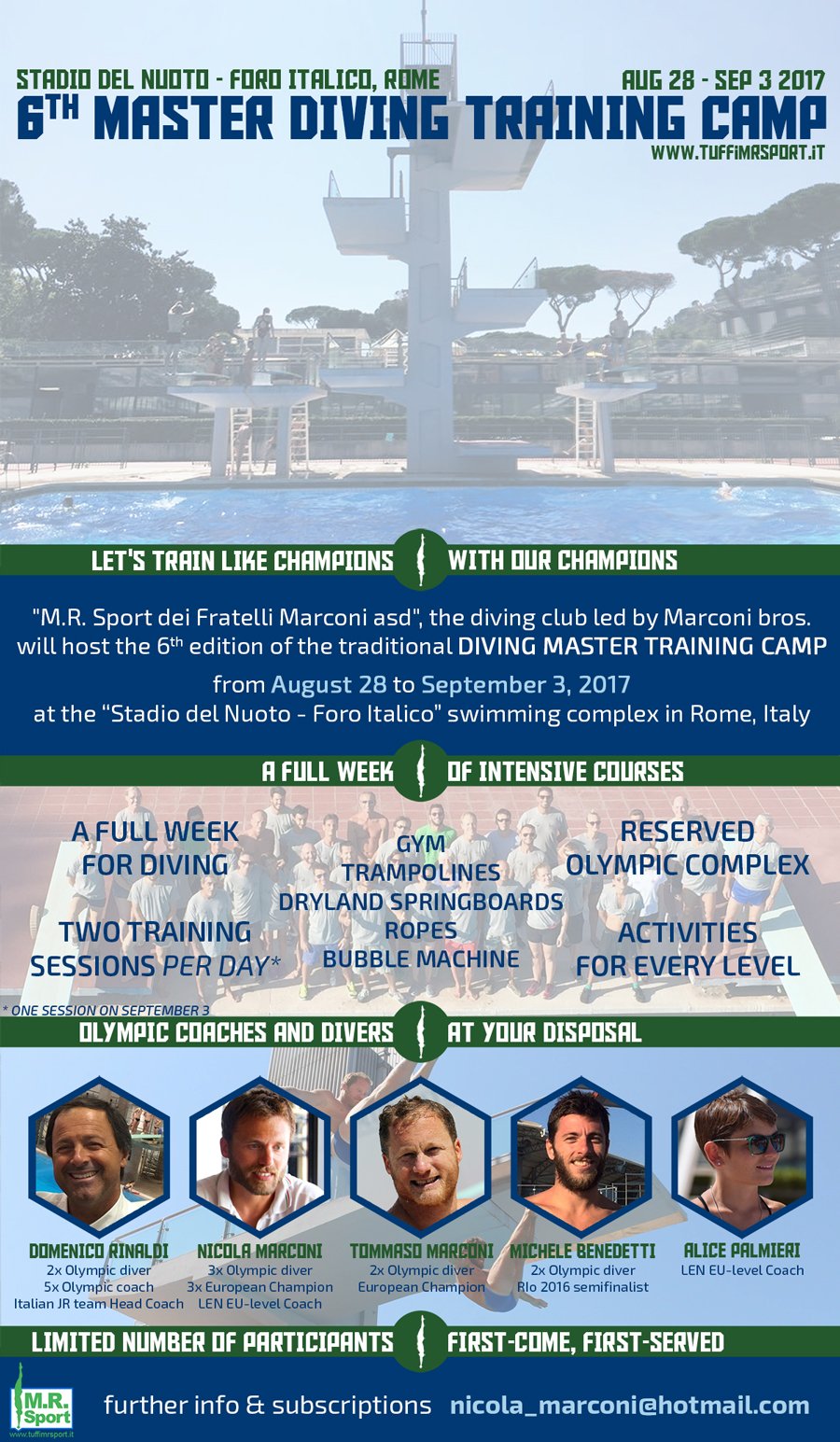 Let's train like Champions, with our Champions!
We offer you a week of intensive training in the beautiful "Foro Italico" swimming pool in Rome, with some among the best divers and national team coaches with you:
Domenico Rinaldi
, Olympian, coach of the Italian national diving team, head coach of the Italian juniores team;
Nicola Marconi
, Olympian, European champion, LEN EU-level coach;
Tommaso Marconi
, Olympian, European champion;
Michele Benedetti
, Olympian, Rio 2016 semifinalist;
Alice Palmieri
, LEN EU-level coach.
You'll be able to train for a full week - two hours every morning, two hours every afternoon - at the "Foro Italico" facilities, reserved just for you: dryland springboards, trampolines, gym. Bring your dives to the next level!
The sixth MasterCamp will be held from August 28 to September 3, 2017: please note, space is limited and available on a first-come, first-served basis!
Info & subscriptions:
nicola_marconi[@]hotmail.com
.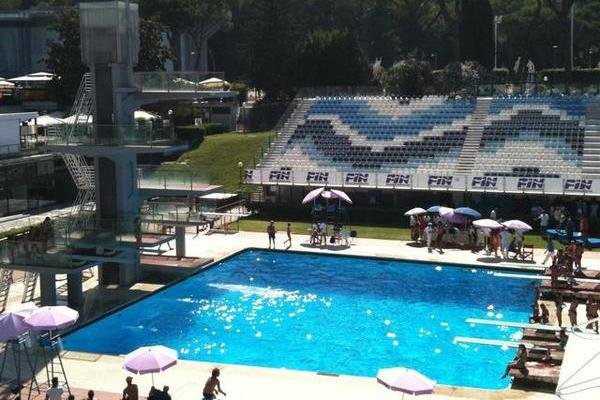 ---